There are three groups of people coming to marchdecember. The first group is comprised of my friends and family, who are looking for the latest news in our lives. The second group is comprised of Dan Lewis, who is mostly interested in looking at his hair. The third group, and this is by far the largest group, is comprised of people looking for pictures of Aslan from the Chronicles of Narnia: The Lion, the Witch, and the Wardrobe.
Unfortunately, photos of Aslan have long slid off the front page. But I am, once again, offering the opportunity to look at these photos. But I do ask ONE thing of you in return.
I will show you the pictures of Aslan, but I request that you PLEASE leave a comment on this page..
You don't have to leave your e-mail, not even a name if you don't want, just type in "thanks for the pics" or "you are cool" or "what a waste of time" or "don't tell me what to do" or whatever. So without further ado...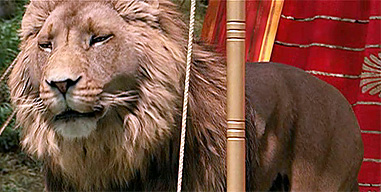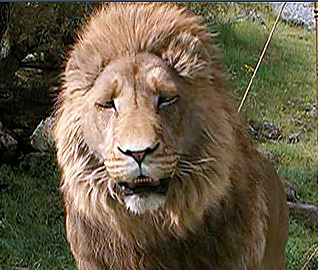 So now post a comment. Anything. You're totally anonymous. Anything you want. It doesn't even have to be related. I just would like to see a little life around here. Come on... just do it now!