« Red Light Cameras Catching Scofflaws in Seattle | Main | Typical Cop »
December 04, 2006
I Spy: Chrysler Aspen
I finally saw a new Chrysler Aspen today.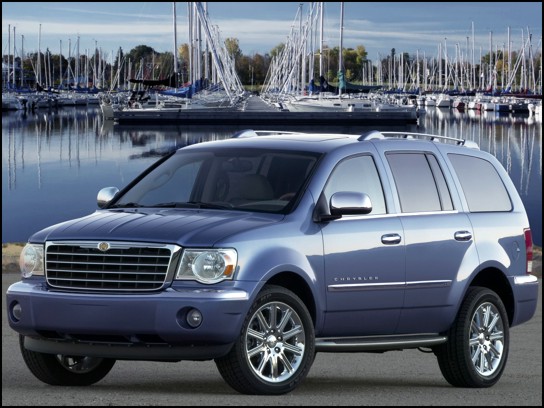 The Aspen is Chrysler's version of the Dodge Durango. I've always thought it was hideous, but actually it's not that bad looking in person. It's also a lot bigger in person than I thought it would be.
But why did they name it after the Dodge Aspen? I don't get it.
Posted by March at December 4, 2006 03:33 PM
Comments
Post a comment
Thanks for signing in, . Now you can comment. (sign out)
(If you haven't left a comment here before, you may need to be approved by the site owner before your comment will appear. Until then, it won't appear on the entry. Thanks for waiting.)